My name is Halima Daunt, I have been practicing yoga for 27 years. I have graduated from two teacher training courses previously Sivananda Vedanta in Kerala, India 15 years ago before discovering Iyengar yoga which I have solely practised ever since and trained in as an Iyengar yoga teacher.
​
Yoga is for anyone and everyone who is interested. It means many different things to us all at different times. Yoga has seen me through so many joys and challenges, and I am ever hopeful that as a teacher I can share my love of the balance it brings as I carry on learning more and more about this vast wonderful subject.
West View yoga studio in Inglesbatch, near Bath, has been designed with Iyengar yoga in mind to provide flexible support and props for all needs and varied levels of ability. It is a warm, under floor heated, peaceful, beautiful space. Inglesbatch is situated in an unspoilt rural location with panoramic views, free parking and only 15 mins from the centre of Bath, 35 mins from Bristol.
Iyengar yoga is the most precise, in-depth and demanding training in the yoga world and has a tough pass rate. It is the only examining body to assess examinees independently after a minimum two year process. All teachers are trained to rigorously high standards. Once qualified, teachers must continue training regularly and complete professional development training each year in order to maintain their membership of the association. In this way the care clarity and precision that characterises Iyengar yoga is maintained.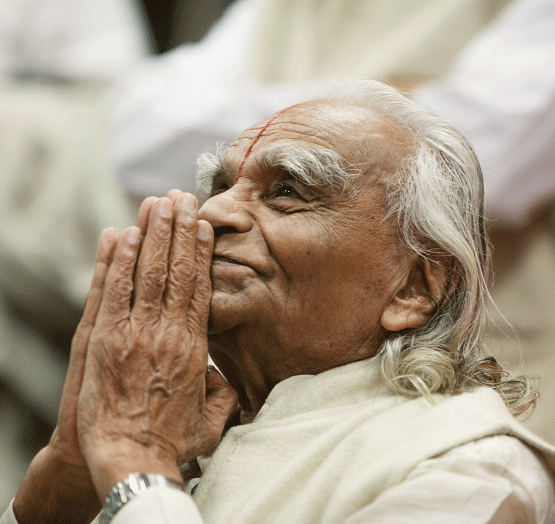 " Many of you may worry that you are unable to meet the challenges that lie ahead. I want to assure you that you can. I am a man who started from nowhere; I was heavily disadvantaged in many ways. After much time and effort, I began to reach somewhere. I literally emerged from darkness to light, from mortal sickness to health, from crude ignorance to immersion in the ocean of knowledge by one means alone, namely by zealous persistence in the art and science of yoga practice (sadhana). What held good for me will hold good for you too." B.K.S. IYENGAR
Used with permission of Prashant Iyengar, Trade Mark Owner.
For those of you who come regularly to classes at West View Yoga or those locally in the Iyengar community I am now offering a shared practice space every thursday morning from 9.15 - 11.45.
​
This is a free 2 and a half hour window of shared self practice. I hope it will be a chance to develop together, get help if we need from each other and maybe a bit of inspiration.
​
It has felt very challenging not being able to meet up and regularly see the lovely friendly faces of the yoga community in and around Bath. I hope this will give us a chance to re connect.
​
The equipment and ropes are available for all, but please feel free to bring your own mat if you'd rather.
​
Parking wise it can be limited so if you're coming from town sharing a lift is always a good option, oh and dont forget to put the whole address (see below) in the sat nav as the postcode covers a big area!
​
Do bring your own food for after if you'd like to stay and catch up, and I can provide tea and coffee.
​
Of course, sharing a yoga space in these covid times requires us all to do our bit and take the responsible precautions. I am conscious of testing when it is appropriate and would also hope those that join are also feeling fit and healthy.
Week 1 Standing poses
59:54
Week 2 (Forward Bends)
01:05:59
Week 3 (Backward Extensions)
01:04:37
Week 4 (Restorative)
01:11:02
West View Yoga
West View House, Mill Lane, Inglesbatch
Bath, Somerset, BA2 9DZ
Tel: 07941 790432